Our Team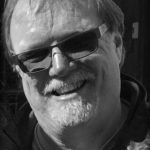 Gregory Hall
Gregory Hall, one of the founders of the production and distribution companies of TH Entertainment has over 25 years of experience in television production and distribution worldwide. He brings his experience as Executive Producer or Producer to each of TH's productions in addition to serving in the business capacity of President of TH Entertainment LLC. In 2016 Gregory was one of the founding partners, President and Head of Production of the global SVOD Titanic Channel.
Find Gregory on IMDb
Barbara Hall
Barbara brings 20 years of experience in all aspects of development, producing and directing of original programming.  She oversees TH Entertainment's music-based productions including the ongoing series  'Song By Song' and continues to manage the company's Canadian productions and operations.  In addition, she is the Founder and President of the international rights clearance company: Clear Cut Inc. Barbara's most recent project was producing & directing "When Patsy Cline Was Crazy" for AMERICAN MASTERS on PBS.
Find Barbara on IMDb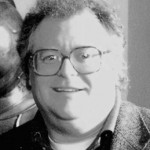 Martin Melhuish
Martin Melhuish has been a producer, director, writer, and key creative influence with TH since 1988. He has international, multimedia experience in the fields of music, entertainment and popular culture as a TV producer/director/writer, radio producer/writer, journalist, magazine editor, musicologist and is the author of 13 books. As a respected and well-known member of the Canadian entertainment business, Martin's position as head of Canadian operation, a post he has held since 1992, has greatly improved the company's ability to supply programming to Canadian television networks from the company's production base in Toronto.
Find Martin on IMDb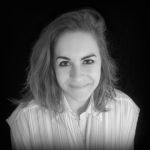 Stacy Kline
Stacy is an experienced producer with a demonstrated history in digital video and documentary production within in the broadcast television industry. Stacy brings dedicated project management, excellent communication skills, a team-oriented style, and a passion for storytelling to every production. Stacy has extensive international production coordination experience with booking crews & talent and on-location directing & management, as well as post-production supervision. Stacy's production and managerial skills include producing credits on: 300+ episodes delivered to OTT channel – The Titanic Channel, Band of Courage (PBS); Song by Song (Ovation) 18 x 30; Hollywood Mistresses (AETN) 1 X 60; Fallen Centerfolds (AETN) 1 X 60.
Find Stacy on LinkedIn