Our Team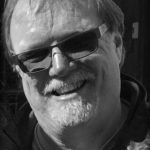 Gregory Hall
Gregory Hall, one of the founders of the production and distribution companies of TH Entertainment has 25 years of experience in television production and distribution worldwide. He brings his experience as Executive Producer or Producer to each of TH's productions in addition to serving in the business capacity of President of TH Entertainment LLC. Gregory was one of the founding partners, President and Head of Production of the global SVOD Titanic Channel. 
Find Gregory on IMDb
Barbara Hall
Barbara brings her experience in all aspects of development, producing and directing to TH's productions. Her ability to mix the story with the music in evident in TH's music-based documentaries and series including the America Masters films on Patsy Cline and Charlie Pride in addition to managing the company's Canadian production partner, Corridor Group Productions Inc. Barb is the founder and President of the international rights clearance company, Cleat Cut Inc.
Find Barbara on IMDb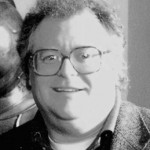 Martin Melhuish
Martin is a producer, director, writer and key creative influence on many of TH's series and specials. He has international, multimedia experience in the fields of music, entertainment and popular culture as a TV producer/director/writer, radio producer/writer, journalist, magazine editor, musicologist and is the author of 15 books. As a respected and well-known member of the Canadian entertainment business, Martin's position as head of Canadian operation has greatly improved the company's ability to supply programming to Canadian television networks from the company's production base in Toronto.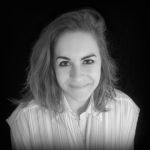 Stacy Kline
Stacy is an experienced producer with a demonstrated history in digital video and documentary production within the broadcast television industry. Stacy brings dedicated project management, excellent communication skills, a team-oriented style, and a passion for storytelling to every production. Stacy has extensive international production coordination experience with booking crews & talent and on-location directing & management, as well as post-production supervision. Stacy's has produced over 300 episodes for the SVOD Titanic Channel; the two hour "History's Greatest Mysteries – Titanic: Lost Evidence", the PBS episode for "Secrets of The Dead – Titanic" with active producer role in all other TH productions since joining the company.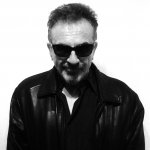 Steve Shearsby
A graduate of The London Film School, Steve worked on many BBC documentaries before moving to Los Angeles, where he was a sound editor for several features and tv shows including Ferris Bueller's Day Off, Prince's Under The Cherry Moon, Moonlighting, and Murder She Wrote (for which he was nominated for an Emmy award). He then moved to The Creative Partnership, a trailer house, where he wrote, edited, and produced hundreds of movie trailers, promos, and tv spots. Steve has edited shows for The Learning Channel, The Travel Channel (for whom he received an Emmy editing nomination), Country Music Television, OWN tv, Turner Broadcasting, Velocity Channel and PBS (where he recently won a 2019 Tele award for editing on the series Samantha Brown's Places To Love).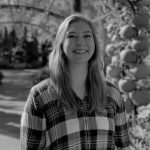 Monica Smith
Monica is a Rights and Clearance Supervisor, overseeing licensing and third party clearances for a variety of film, TV & streaming projects for sister company "Clear Cut Inc.' and TH Entertainment productions. Her skills and experience has lead to acceptance into Law School.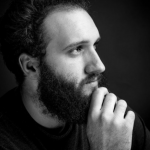 Caleb Jarmon
Caleb is a Post-Production and Creative Supervisor, since joining the company his unique skills are evident in the editing of TH productions, promos and graphic designs in Iconic Women Of Country, Loretta Lynn: My Story In My Words, Wynonna: Concert From My Place, and Abandoning The Titanic. Caleb is a key member of the TH Production Team.
Find Caleb on IMDb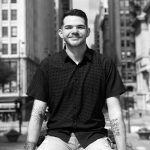 Brandon Hurst
Brandon is a Rights and Clearance Supervisor, overseeing licensing and third party clearances for a variety of film, TV & streaming projects for sister company "Clear Cut Inc.' and TH Entertainment productions.