Waylon: The Outlaw Performance
At the pinnacle of the outlaw movement in country music, Waylon Jennings gave an exclusive performance in Nashville. The concert was taped but never released for broadcast. WAYLON: THE OUTLAW PERFORMANCE captures this hidden 1978 concert and features a 16-song set combined with Jennings' own words about his life and music. Songs include "Mamas Don't Let Your Babies Grow Up To Be Cowboys," "This Time," "Good Hearted Woman," "Luckenbach, Texas," and "Are You Ready For The Country.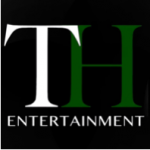 TH Entertainment LLC is an internationally recognized television production and distribution company based in Nashville and Toronto. Our work includes feature documentaries, series & specials, live performances, authorized biographies, anthologies and commercials.